EC Thanks and Belle de Jour
I haven't done this in at least two months, and I am not surprised that I have new droppers in the list. Nevertheless, I appreciate your visits, and do hope to see you more in my comment box too
Not only do you get link-love from me, I have also purchased ads on your widgets
Until next month!
I have slept off most of the past 72 hours, but we did stop by The Block yesterday intending to see Avatar on IMAX. We were disappointed though, all screenings except the 11PM one were sold out! We just reserved tickets for today's 450PM screening then (so I'd actually have to run and get ready right after I hit Publish for this post). Rather than heading home right away, we decided to browse through the shelves at Fully Booked. I happened to see there copies of the book Belle de Jour, Diary of a London Call Girl and it's sequel. It was so intriguing! I didn't buy it though, I have a lot on my to-be-read pile as it is.
Today, I looked it up and I found her blog! Belle de Jour's been blogging since October 2003. At least that's as far back as her archives would go.  I am reading, starting from the oldest post I can start from. I'm not sure though if what's in the paperback is just the same as what's online. I read a few pages at the bookshop and I don't recall the first few posts I just read as being the same. I might just have that on my to-buy list then. Or I'd go hunting for it, no, more like praying for it to end up in my favorite second-hand bookshop.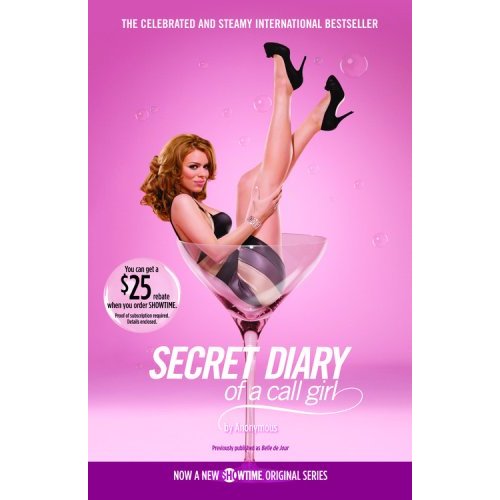 This entry was posted on Monday, January 4th, 2010 at 2:56 pm and is filed under Ramblings and Brain farts. You can follow any responses to this entry through the RSS 2.0 feed. You can leave a response, or trackback from your own site.