Zalora's 3-Day Sale
The Zalora 3-Day Sale started yesterday, and you still have until Sunday 9/29 to grab some goodies at 20% off. Here's how: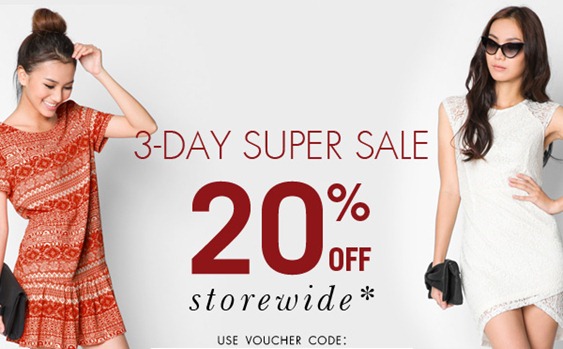 3DAYSALE
Twenty percent off of anything always sounds like a good deal to me. So if you've really been planning on getting a new outfit, shoes, and accessories – now's the time to go shopping. Do it in the convenience of your own home without having to doll up for the mall.

If you miss the 3-day sale, no worries, you can still
shop Zalora for 15% off using this coupon code: ZBAPMzr
(works for first time purchase only).
This entry was posted on Saturday, September 28th, 2013 at 4:29 am and is filed under Shopping. You can follow any responses to this entry through the RSS 2.0 feed. You can leave a response, or trackback from your own site.