Archive for the 'Videos' Category:
I was doing some research for a new post for Between the Covers when this ad was played in YouTube:
How do we really see ourselves? I used to think I had a pretty healthy self image, but then I got more and more into photography and more and more people also got to toting cameras everywhere and I realized that I didn't want photos of me taken.
Do you remember that shampoo commercial where the girl would hide behind her friends because her hair was less than lustrous? Or those series of commercials for Lesofat, tinatago ang taba?  That's exactly what I do. I don't hide behind people though, I normally just take myself out of the photo. I refuse to have any taken. Most of the time.
But I've tried to do that less and less. I've allowed others to take my photo. I've even started taking selfies. And my profile photo on social networking sites is already an actual photo of myself. I am beautiful in whatever shape or size, I know that. I may be trying to lose weight these days, but that is because I have become too heavy for my bones (being bionic now doesn't guarantee that another slip disc won't happen). Let that not overshadow the truth that I am beautiful. \
Thanks Dove for reminding women of all shapes and sizes, that we need to be kinder to ourselves.
Making videos or staging plays is a fun way to learn some things. I love this Olive.us production of The Little Red Riding Hood. You will too.
 Narration is in French but they provided a side by side English-French text on their blog. And you already know the story, so you can surely follow along without reading it.
Le Petit Chaperon Rouge from Olive Us on Vimeo.
My nieces and nephews are still on vacation, I wonder if they can be convinced to take on a project like this? Maybe not. Unless I drive them to it.
Speaking of summer. With the doc advising at least one more month of 'taking it easy' at home, I wonder if I'd ever get any swimming done? I don't even dare think of going to the beach, just take me to a pool! If we had our own pool that wouldn't be a problem, and I would also be browsing poolsupplyunlimited.com for whatever needs to be done…
I grew up learning Bible stories and the teachings of Christ through Sunday School. It was there that I first experienced being taught to make heart-shaped cards to give my parents for Valentine's Day.
Sunday couldn't come too soon because on that day we get to go to school in the Seminary and yet have fun. We learn songs. We draw, color, cut, paste, and do lots of creative things.
It's almost like every other afternoon spent with friends in some grounds or corner of the compound. Except we'd be wearing our Sunday best.
Every Sunday at around 8 or 830 AM, all the kids would head to their respective classrooms, while our parents or older siblings proceed to the chapel. We all meet again later, during Communion. And then after Mass, the community gathers for coffee at the Common Room. Sometimes, the Sunday School kids would mount a performance.
Fun times.
All those memories came back to me after seeing this short video.
Thank you indeed for all the support given to the ECP's Sunday School programs. Though their own experiences may be different, I'm pretty sure that when these kids are as old as I am now, they will look back to these times with fondness.
Then I remembered too, that at some point I thought about volunteering for the children's ministry of the Church. So why haven't I? It would honor Auntie Leesah's memory to do it (ask any Seminary kid of my generation and their Sunday School memories will not be complete without her). It would also be a way to give back to the Church who has given us so much.
I don't even go to church regularly. Sad to say, but the only times I've been at church lately, is to attend a memorial mass for friends or loved ones who died. So I won't make a promise today that soon I'll be back on track, attending Mass, and volunteering for Sunday School. No I won't make a promise I'll break. But I am reminding myself today. Reminding myself that I've been looking for something new to be passionate about. I'll never know if this is it all along if I don't give it a try.
Did you have Sunday School at your church? What was it like?
Lea Salonga, Pinoy Pride, sang Marius' song from Les Miserables in her recent guesting in Good Day New York at Fox 5 News.
She played Eponine and later, Fantine in Les Miz but she is still best loved for her portrayal as Kim in Miss Saigon.
Don't you love her rendition of Empty Chairs and Empty Tables? I actually felt for that scene in the movie (just saw it on Monday night). Dama ko sya, for some reason.
Sigh. I so loved the musical and still wish I can get to see it onstage. But I was looking for more details that I read in the book. Oh well, maybe I'll write more about my thoughts of the movie later on.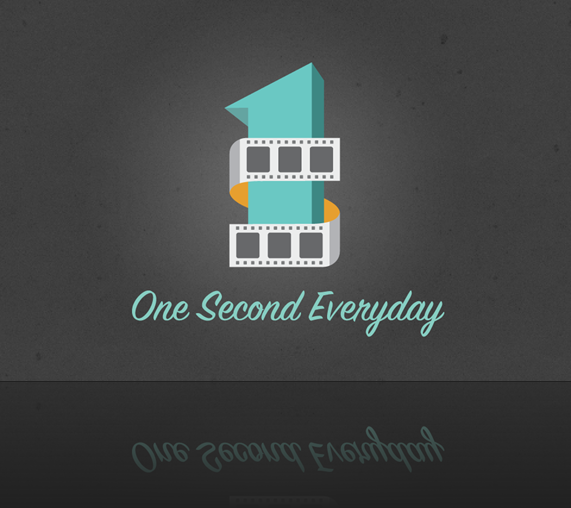 Today, Thursday January 10, until just before midnight, the One Second Everyday App is available for free on iTunes. At the stroke of midnight Friday, it will be on sale for $0.99.
How do I know this? I first learned of the 1SE App via Kickstarter. After reading about the concept, I decided to back the project. It means I get the app for free, and I have also been receiving constant updates from the developer.
I am a frustrated Memory Keeper. I take lots of photos and keep some ephemera, but my scrapbooking (both digi and Project Life) aren't going along so well. Progress is slow to non-existent. Still, I look for ways to encourage me further in this goal of capturing and documenting life. The 1SE is just another tool.
Here's the Kickstarter video to let you know more about the app:
If you're interested, head on over to iTunes before midnight to download the App for free. Instead of giving backers free access to the app, the developer let us tell our friends about it too. If you miss it, it's still a steal at $0.99
If you're not convinced yet, here's the developer's own 1SE video of his entire 30th year.